3G Circular
Gencoa's third generation range of small circular magnetrons - available in target diameters of 2" to 5" - are designed to operate under a low pressure range, and include ±45° tilt adjustment, gas injection and a rear utility box for DC, DC-pulsed, RF and HIPIMS processes as standard.
The sources can be fitted with various magnetic and mechanical options, leading to performance benefits appropriate for differing applications, and are built to reliably work with DC, RF, pulsed DC and HiPIMS power supplies.
Key features
Low pressure sputtering (10-6 to 10-2 torr)
Smallest footprint
± 45º tilt angle adjustment (1° accuracy)
Standard target sizes
High yield (HY) magnetics available for 4" and 5" target diameters
Internal gas injection as standard
Rear utility box as standard for RF and HIPIMS
Easy target change and choice of target thickness (1-6mm)
High strength magnetics for sputtering of magnetic material
Indirect or direct target cooling (pre-configured)
Mechanical options
Gencoa circular magnetrons come with a wide choice of mechanical options. All magnetrons are available for internal or external mount, with the following additional options: manual or pneumatic shutter, chimney, wallmount feedthrough, hidden and water-cooled anode.
Dimensions
The table below shows the different options of 3G circular magnetrons, along with each of the included mechanical options. Click on the PDF icons to download dimensional drawings for the required target size.
| | | Tilt | Gas injection | Utility box | 2" | 3" | 4" |
| --- | --- | --- | --- | --- | --- | --- | --- |
| 3G | Internal | • | • | • | | | |
| 3G-A | Internal | | • | • | | | |
| 3G-B | Internal | | • | | | | |
| 3G-C | Internal | • | • | | | | |
| 3G-E | External | | • | | | | |
Gallery











Downloads
Related Applications
Find us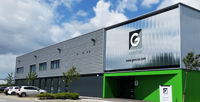 Gencoa's main facility is situated in South Liverpool. Click for directions >